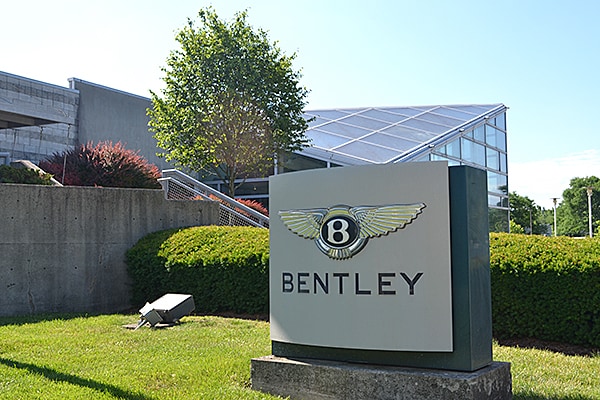 Take a Look at Our Bentley Vehicles Today at MAG Bentley Serving Columbus, OH
Many people today are interested in Bentley vehicles, and at MAG Bentley we're here to help you find the best possible ways of finding that new or used Bentley that will fit with your lifestyle and needs in Central Ohio.
Whether you're looking for a new or used model, you want to find a dealership that will be able to help you throughout the entire process of financing and owning your vehicle. From the time you start shopping when you're ready for a new one, we're here for you. In fact, we can help you with the parts and servicing, too in Ohio, and surrounding states.
We're Proud of Our Customer Service
We're also extremely proud of the customer service that we provide to everyone in Louisville, KY, who comes to look. We know that people are always talking to their friends and family about their shopping experiences, especially when they're going to make a major purchase. That's why we're always interested in finding ways to help our customers get the best possible experience. Plus, we want you to come back to us well after you've made your initial purchase with us.
Take the Next Step
So, if you're ready to take the next step in your journey to getting a new or used Bentley in the Columbus area, make sure that you come to our dealership and talk to us in person. We are proud to service Dublin, New Albany, Westerville, Worthington, Upper Arlington and on into Southern Ohio, Kentucky and surrounding states
We have an amazing selection of vehicles, but we also have sales associates who are waiting on standby to help you by answering your questions about our inventory and getting the keys to each of the models so that you can check out what we have available for you to see up close and even go for a test drive in. If you're ready to take the leap and buy your Bentley, come to our dealership today.
Whether you wish to request a brochure, discuss your trade-in or even talk financing on your new luxury vehicle. We are here to help you!